In search of good hardwood plywood? Ash may be the ideal choice. This guide provides a complete overview of ash plywood's properties and uses, along with detailed information about the most popular types of ash plywood on the market.
Ash Plywood Properties
Ash trees used for plywood offer beautiful wood with plenty of strength, shock resistance, and density. The grain is often smooth and tight, making this some of the best plywood for decorative purposes. As for color, ash plywood is typically light brown throughout the heartwood portion, with a pale beige to light brown color through sapwood regions. Depending on individual pieces as well as grade, it's sometimes possible to obtain ash hardwood plywood without clear demarcation lines that show the difference between heartwood and sapwood.
Ash plywood density is rated at .60, just a touch softer than other hardwoods like birch, maple, hickory, and oak.
The working properties of ash plywood are excellent. This forestry product offers plenty of strength and stiffness, yet it is comparatively lightweight and flexible. Ash plywood is good for projects that require bending and/or gluing. It holds nails and screws well, and it readily absorbs stains and polishes.
Ash plywood is often compared to oak in terms of appearance, thanks to its open grain and relatively coarse texture. It comes in a variety of grades, veneers, and thicknesses to satisfy the needs of hobbyists, furniture builders, and cabinetry mill shops alike.
Because ash plywood isn't naturally resistant to decay, you will need to use a good-quality protective finish.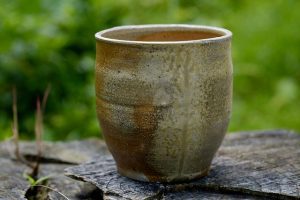 Uses for Ash Plywood
What is ash plywood used for? Thanks to its beautiful appearance and strength, it's a versatile product that finds its way into a variety of projects large and small. Here are some of the most common uses for ash plywood:
Making antique vehicle parts
Building model railroad cars
Building DIY canoe paddles
Framing snowshoes
Building boats
Constructing cabinets
Building doors
Types of Ash Plywood
There are several different types of ash plywood to choose from. The best type depends on the desired use. You might want to choose unidirectional ash plywood for drawer undersides, and decorative veneer faced ash plywood for projects where appearance is the chief concern. Here are more ash plywood types to consider.
Ash Throughout Plywood: This sturdy ash plywood is used in applications where a combination of resilience and beauty is desirable. These ash panels are ideal for making toys and models, building sporting equipment, and completing a variety of interior decorating tasks.
Ash Veneer Plywood: Ash veneer plywood features an ash face, and may also have an ash back. The core may be lower-grade ash or another wood. In some cases, ash veneer plywood features a particleboard or MDF core.
Ash Fineline Plywood: If you're looking for a beautiful, decorative ash plywood that's perfect for furniture and cabinetry, you might want to consider ash fineline plywood. This unique product features unidirectional mixed hardwoods in different colors that create a lovely striped design.
Common Ash Plywood Grades
As with other types of plywood, ash is available in a variety of grades. You may have to shop around to find exactly what you're looking for as suppliers tend to offer different products based on their customers' needs. Most manufacturers offer a choice between ¼" ash plywood and ¾" ash plywood.
AA-Grade Face: This ash veneer plywood offers the highest possible quality. AA grade ash face plywood should have a smooth feel and no visible defects.
A-Grade Face: A Grade Ash face plywood offers good color matching and attractive grain. There should be no visible, abrupt color changes between splices, and there should be no knots, rough-cut veneer sections, or repaired knots. A grade ash face plywood is allowed to display small burls, pin knots, and mineral streaks.
B-Grade Face: B Grade Ash Face Plywood offers pleasing, well-matched color, but grain isn't always well-matched. Slight rough cuts are allowed in the veneer, along with some sound knots, repaired knots, mineral streaks, and vine marks.
C-Grade Face: Because C Grade Ash Face Plywood allows numerous visible defects including unlimited burls, pin knots, repaired knots, and sound knots, it is best for projects such as lower-end casework, projects that will be painted rather than stained, and cabinet interiors where soundness matters, but appearance isn't of great importance.
Extra Credit: Ash Plywood BDO
We'll leave you with a fun fact. Ash plywood is such a useful, popular product that it has even made its way into the online gaming world. The acronym BDO ash plywood stands for "Black Desert Online plywood". If you're a player and you're trying to craft ash plywood BDO, you'll need to obtain the knowledge for making plywood from a quest chain located in the middle of Calpheon, south of the river on the east gate road. To process ash into ash planks, and then hit the third option, "L" to process ash planks into ash plywood. If you have a wood workshop, you can turn 5 ash planks into 1 plywood. Best of luck!